About.
A LITTLE MAGIC CAN GO A LONG WAY
Dennis Christie M.D. (Master Deceptionist) amazes both young and old with his jaw-dropping entertainment up close and on stage as he blurs the lines of reality. He wins over scores of people with his fun-loving, laid back, and approachable personality. His mentalism skills, illusions, and close-up magic leave people mind-blown!
Dennis captivates audiences all around the country at events both big and small. He has been investigating the Art of Truth and Deception for over 20 years and was the In-house Magician at Key Lime Cove Indoor Waterpark Resort in Gurnee for over 5 years. Devising his own Theatre Performance has been a life-long dream of Dennis' that is now a reality.
He has mystified companies such as Bear Construction, Rex Electric, Law Firms, Pandora, Senior Centers, multiple Fortune 500 Companies including Baxter, Abbvie, CDW, and many more. He has had the privilege of performing at the Historic Civic Opera Building in Chicago,  skyscrapers, a rooftop bar, and even at a Cancer Relay for Life. He has also performed for WRLR Radio and been a Featured Guest Speaker on their radio show.
Dennis' values:
Dennis takes pride in standing out from other magicians by creating a family friendly show for all ages. He believes that genuine entertainment can exist without the use of crude humor and foul language.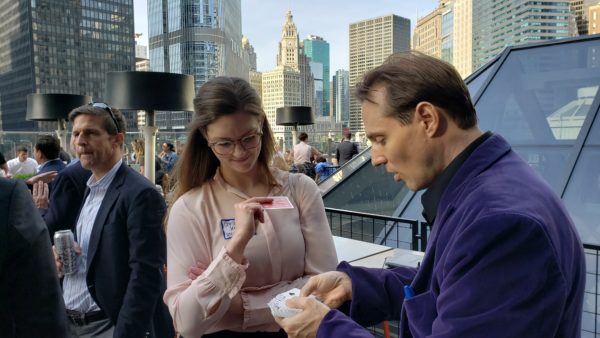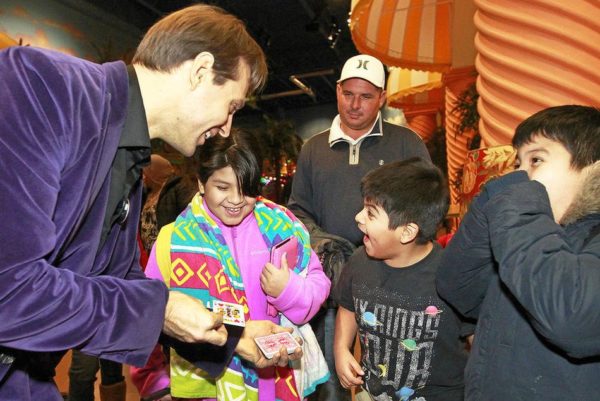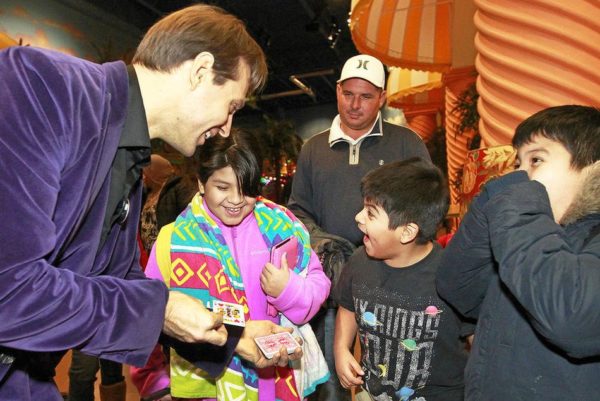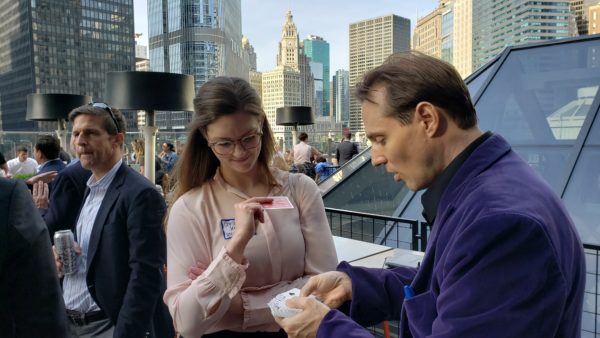 Services
WE PERFORM FOR ALL SORTS OF EVENTS!
MITZVAH

REUNION
​WEDDING

BIRTHDAY
GRADUATION
ANNIVERSARY
TRADE SHOWS
​
QUINCEAÑERA

​NEW BUSINESS DEVELOPMENT

CORPORATE PARTY 

MINISTRY TEACHING
BACHELOR/ETTE PARTY
AND MANY MORE!
Clients
NO SHOW IS TOO BIG OR SMALL
We bring our performance everywhere from private parties to corporate events. Some of the companies we've worked for include:
CDW
Key Lime Cove Waterpark Resort in Gurnee
WRLR Radio (98.3-"The Voice of Lake County")
Pandora
Civic Opera Building in Chicago
City of Madison
Baxter
Cancer Relay for Life
Bear Construction
Rex Electric
JLL (Jones Lang LaSalle)
Lifeline Center (Dr. Darren Weissman, DC)
Weidner McAuliffe Law
Newland & Newland LLP
Oak Hill Supportive Living
And much, much more!
Reviews
See What Others Have Said About Our Show!
"Dennis Christie Is An AWESOME Magician!!!"
"My family often frequents Key Lime Cove for a quick get away. During our last visit, back at the end of October, we were please to see the new attractions offered since the last time we had visited. The highlight of our trip had to be Dennis christie the magician. He was AMAZING! At the end of his show, he performed a magic trick just for me and my daughter! What a way to make us feel special! We hope he will be there next time we visit!"
"I have never met this guy before, but he's an amazing magician who not only floored my kids with tricks, but us as well. Key Lime is a fun place and this guy is a really great addition. I was truly impressed and it set our trip up perfectly. Kudos to key lime for selecting such an outstanding guy."
"Been to Key Lime Cove many times, but what made it extra special was Dennis… Was nice to see something different there instead of the same stuff. My kids loved it!!!!"
Need More? Check Out What The Lake County Journal Had To Say Here
Contact.
LET'S TALK.
PH: USA-444-MIND
872-444-6463